We're the home for accessible and inclusive playgrounds, want to play?
Please excuse us while we update the site.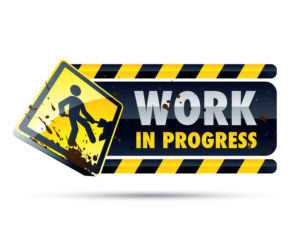 An accessible and inclusive playground means  it is as easy as possible for everyone to play, regardless of their abilities or disabilities.  Now, more than ever, to meet ADA and due to community pressure, playgrounds are being built with an eye towards accessibility and usability.  Let Kid's Play is thrilled to offer Accessibleplayground.net, the website and home for everything about accessible playgrounds.  Here you will be able to:
Search for inclusive playgrounds in our directory
Educate yourself about accessible and inclusive play
Read amazing stories of how others built their playground
Discover different and unique pieces of inclusive playground equipment
Find resources on all aspects of designing and building a playground in your community, going beyond ADA
Locate just the right vendors to help you design and build your playground
You can find the playground directory  listed at the top of your screen.The directory will help you and your family find wonderful places to play around the country. We need your help, if you know of an accessible or inclusive playground.  You can add a inclusive playground.
What do all the different terms mean?
There are many terms that define a playground where children of all abilities can play.  For the most part they are interchangeable.  However, there are some differences.
Accessible Playground–Accessibility is a general term used to describe the degree to which a product, device, service, or environment is accessible by as many people as possible. Accessibility can be viewed as the "ability to access". Accessibility is often used to focus on people with disabilities and their right of access.  In the case of accessibleplayground.net we are using accessibility as synonymous with  usability which is used to describe the extent to which a playground can be used by any child to truly play.  There are no barriers to play.
Inclusive Playground–The term inclusion began as a policy to ensure that all children regardless of ability are mainstreamed into classrooms and become part of their school community.Inclusion today is more widely thought of as a practice of ensuring that people  feel they belong, are engaged, and connected.  Therefore, inclusive playgrounds are ones designed specifically to ensure that children of multiple abilities can play together–not just along side each other.
Universal Designed Playgrounds–Universal design refers to a broad-spectrum solution that produces buildings, products and environments that are usable and effective for everyone, not just people with disabilities.  These playgrounds are usually designed using the 7 design principals.  In Universal Designed playgrounds you are not creating a playground for children with disabilities, but one where all the equipment works for everyone.
Universally Accessible Playgrounds–This is a synonym for Universal Designed.
ADA Compliant Playground–This is a playground that meets all of the ADA guidelines for playgrounds. ADA is the law in the United States.  Any new or renovated playground MUST be ADA compliant.   Meeting ADA doesn't necessarily mean that children with disabilities will be able to play on the playground; barriers may still exist.  ADA compliant playgrounds are often NOT usable.
Parents tend to use the terms "Playgrounds for all Abilities" or "Playgrounds for children with disabilities"
Handicapped Playgrounds, Handicapped-Accessible Playgrounds, Wheelchair Playgrounds are outdated terms that most people do not use.