This a few examples of playgrounds in Maryland.  For a full listing please visit our Accessible Playground Directory.
Baltimore
I Believe I Can Fly Playground — is located at William S. Baer School 2001 N. Warwick Avenue. This is a Boundless Playground™.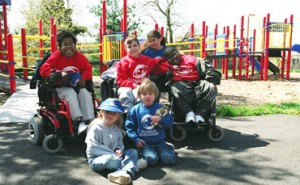 Great Oaks and Little Acorns Playground — is located at Garrett Heights Elementary School 2800 Ailsa Avenue. This is a Boundless Playground™.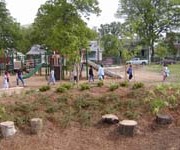 Bowie
Opportunity Park –Allen Pond Park, 3330 Northview Dr.    The playground includes a tot lot with forgiving artificial surfaces and play equipment with easy-to-hold grips. The bright-colored slides and other devices are fit into space-saving close-to-the-ground mounds. A larger playground for school-age children is fully ramped and totally wheelchair accessible. It more than compensates for slides that fall short of the stratosphere with an intricate array of steps, climbers and tunnels. In both areas, tactile mazes, tick-tack-toe games and alphabets appeal to the visually impaired.  The wheelchair-accessible Nature and Sensory Trail provides a short but eventful circuit through the woods with seven interactive stations including a fragrance box and animal tracks cast in cement. It's on the other side of the baseball diamond, a short hop from the school-age playground.  There is also an accessible fishing pier at Allen Pond Park.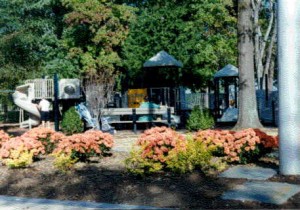 Cumberland
South Penn Elementary School Boundless Playground™ — is located at 500 E. Second Street.

Fallston
Annie's Playground—is located at Edgeley Grove Park, 864 Smith Lane.  Annie's Playground has several unique features including a treehouse, amphitheater/outdoor classroom, puppet theatre, dragon and elephant slides, baseball area and Memorial Garden.  Over a thousand people worked round the clock for weeks to build the playground from the ground up. Several artists from the area spent countless hours painting beautiful paintings on the playground equipment. This is a Leathers and Associates playground.

Gaithersburg
Longview School Boundless Playground™ — is located at 18100 Washington Grove Lane.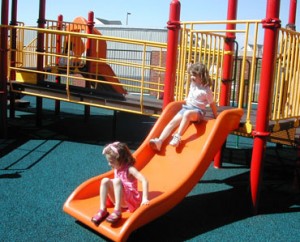 Glen Burnie
Marley Glen School Boundless Playground™ — is located at 200 Scott Avenue.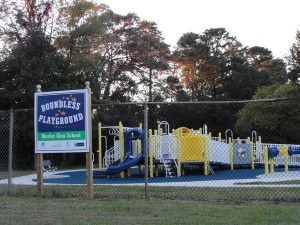 Hagerstown
Rainbow Connection Park–resides in Martin L. Snook Park , 17901 Halfway Boulevard.  This is a  Boundless Playground™.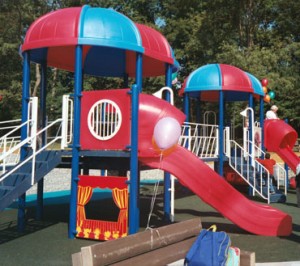 Laurel
Fairland Regional Park–13950 Old Gunpowder Road.  This is a Boundless Playground™.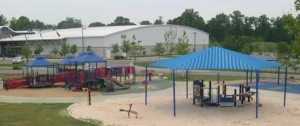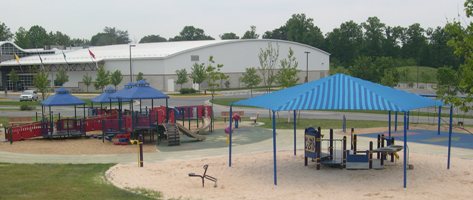 Lexington Park
High Hopes Boundless™ Playground–resides in John G. Lancaster Park, 21550 Willows Road.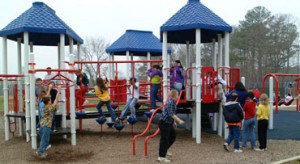 Owings Mills
Pasadena
Lake Waterford Boundless™ Playground–resides in Lake Waterford Park , 830 E. Pasadena Road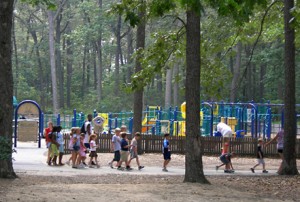 Potomoc
Hadley's Playground at the Falls Road–Located in Falls Road park, 12600 Falls Road.   This award-winning project was the flagship playground for Hadley's Playgrounds from which others were modeled. This playground was the inspiration for an initiative to build more fully accessible playgrounds in the state of Maryland.   The one-acre playground is built around "theme play" and has seven different types of play.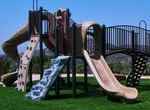 Salisbury
Jeannette P. Chipman Boundless™ Playground–Broad Street & Poplar Avenue.  Playground equipment is from Playworld Systems.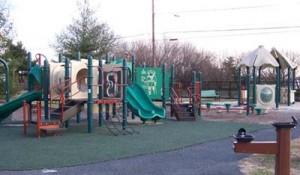 Silver Spring
Adventure Playground–-resides in Martin Luther King Jr. Recreational Park, 1120 Jackson Road.  This is aBoundless Playground™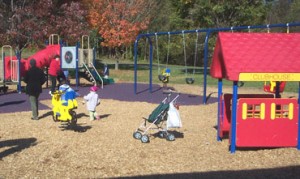 Westminster
Hailey's Wish Boundless Playground–495 South Center Street. Located across from the Carroll County Farm Museum on Center Street in Westminster on property of Carroll Springs School, the playground will also benefit the children with severe disabilities who attend the school every day.