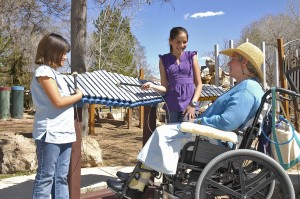 Music by its very nature is universal. Freenotes are beautiful instruments that focus on social sustainability for public spaces that include an aging population and a consumer-oriented and increasingly diverse culture. They also meet the need for doing more with less. Embracing the concept of Universal Design Freenotes go a step beyond Accessible Design to create environments that are usable by all people. While they are accessible for people with disabilities, Freenotes also enhance any outdoor setting with music making it usable and appealing to all.
Improving human performance they ensure musical success from the very first note. The ensemble is created so any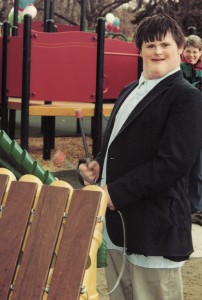 combination of notes is pleasing. Internationally recognized as the finest and most innovative musical ensemble, Freenotes sounds are sophisticated and surprisingly delightful.
Promoting health and wellness, Freenotes offer a unique play experience connecting people to their creativity in outdoor environments. Harmony Park offers beautiful instruments that enliven outdoor settings with concert quality sound. Engaging and inviting participation and interaction, Freenotes bring people back again and again.
Encouraging social participation, Freenotes are easily played by people regardless of age, gender, ethnicity, mobility, visual, auditory or mental ability. Music will always be a gathering force that builds community.  These unique sound sculptures deliver creative sensory play through engaging interactive art. Freenotes are the next generation of outdoor musical instrument.
Freenotes Harmony Park makes an ensemble of outdoor musical instruments that are the ideal universal design element. With Freenotes, musical expression is accessible to everyone regardless of musical training. Any grouping of these real musical instruments plays together in perfect harmony making them fun and engaging for the novice or expert alike.