Shiver Me Timbers Millennium Park ("Millennium Park") was constructed in September, 2000 in celebration of the new millennium. The park was built by over 6,000 volunteers and funded completely through public and private donations. Since opening in September, 2000, the Park entertained over 500,000 children visits.
Unfortunately, the park was destroyed by fire in the early morning hours of January 9, 2011.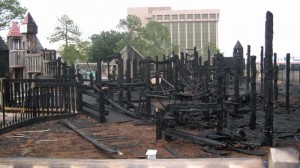 There was a tremendous outcry by the community to bring the park back bigger and better as a symbol of "Southwest Louisiana community spirit." In less than a year Millennium Park, now twice the size of the original playground, was redesigned, rebuilt and ready for play by Christmas.
They made the desision to work with Leathers and Associates again, but to use plastic instead of lumber.  Therefore,  new playground was designed and built under their direction. Leathers & Associates, Inc. is a design firm that specializes in playgrounds "imagined by children and built by the community". The philosophy of Leathers is that playgrounds that are community‐built, build communities. This approach allows a community to tailor its project around its culture, history, location and ability to raise the funds necessary to build it.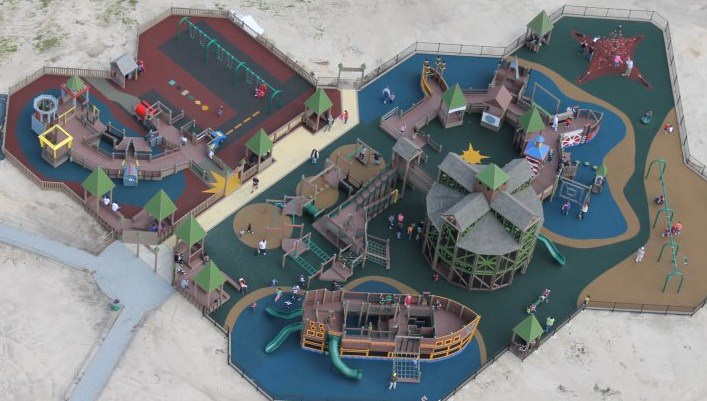 Accessible features of the new playground include ramps into the major structures like the Eagles Nest, an accessible swing, covered seating, activities for vestibular motion, four seat see-saw, and pour-in-place surfacing.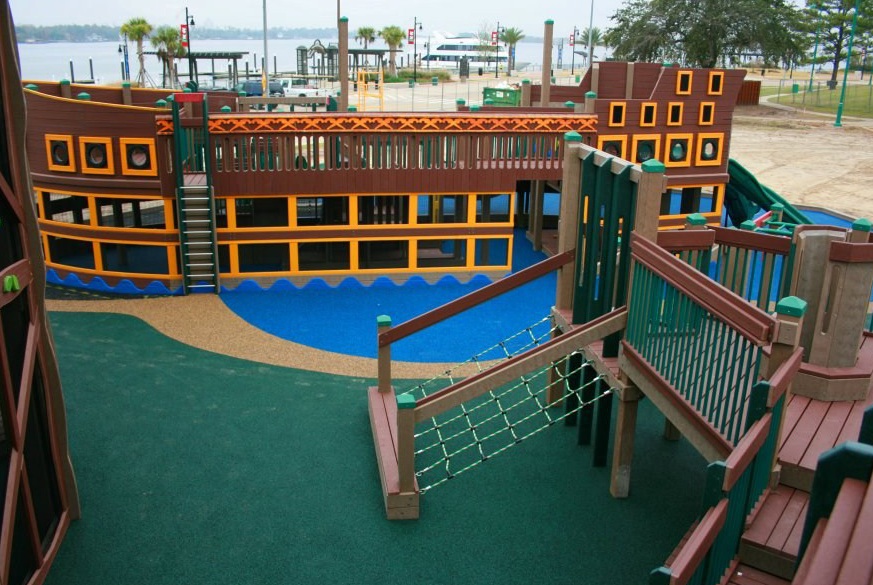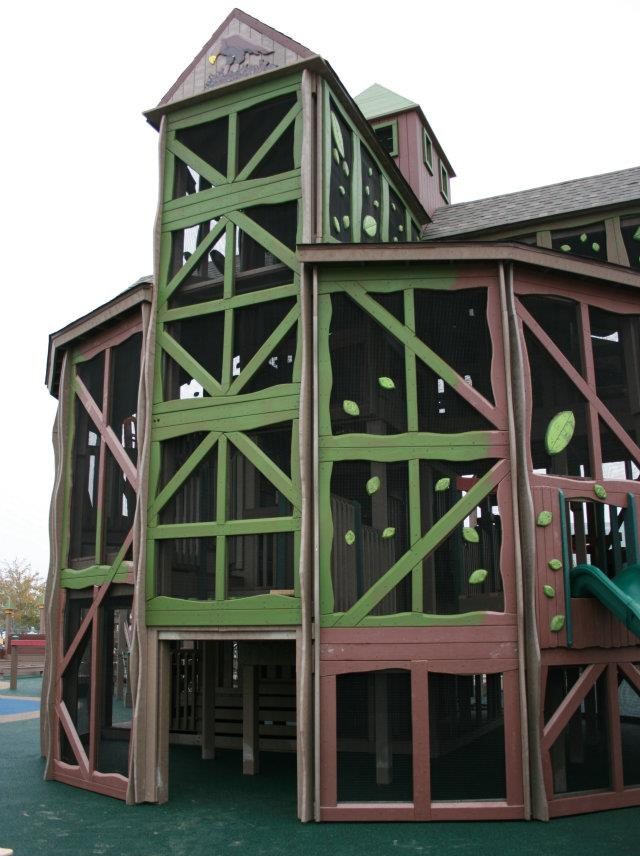 More pictures: