McCarthy/Tezler School is a public school in Spartanburg, SC.  The school serves children 3-21 with significant disabilities from throughout Spartanburg.  This spring they opened a new fully accessible natural playground designed by The Natural Playgrounds Company.  
The Outdoor Natural Learning, Play and Sensory Area has been in the development phase for two years. The unique design of this area encompasses the five senses. The area will be utilized as an instructional area, therapy venue and outdoor play area for all of the students in the school.
As you can see from the pictures below, the design is accessible for students in wheelchairs and includes raised bed gardens, raised herb gardens, a raised fish pond, raised sand and water play areas, and a wheelchair accessible swing. A few of the many varied features includes two accessible slides, a sound garden, hammocks, amphitheatre, tree house, sensory gardens, labyrinth, analamatic sun dial, picnic shelter, basketball court, and art area.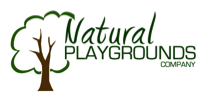 Read more about Natural Playgrounds Company's different services.