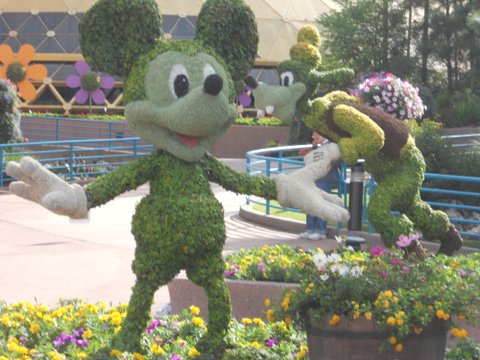 A couple of weeks ago, I had the privilege of visiting Epcot for their annual International Flower and Garden Festival.  Besides all of the beautiful topiaries (isn't Mickey great?), I wanted to see the playground they put up every year.  As usual two of accessibleplayground.net partners sponsored the playground.  Landscape Structures put up the equipment and design, while Playground Grass provided the surfacing.  Below are pictures of the playground, with a sensory theme.
If you want to see more pictures of the topiaries, visit my Pinterest page or visit Disney's page for pictures and videos of how they made them.
[pb_slides group="9″]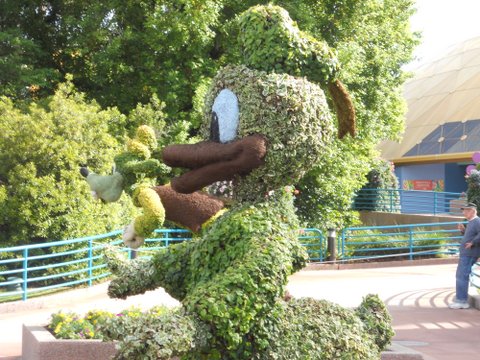 You still have time to visit this year's festival. It continues until May 20th.  If you can't get there this year, plan your Disney vacation next year in March, April or May so you can see the fabulous Flower and Garden Festival.