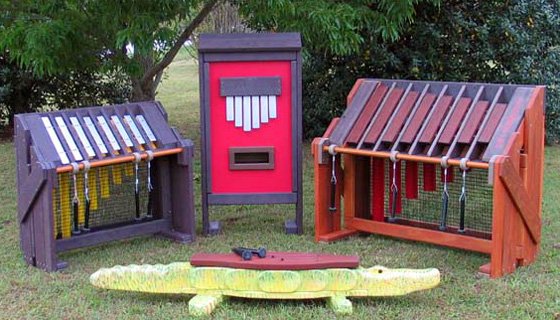 Music on the Playground–Part IV
Sound Play is another company where you can get interesting outdoor musical instruments.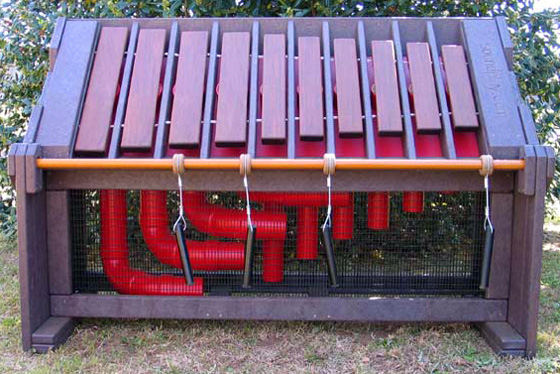 The tone of the aluminum bars on metallophones (seen above) is sustained longer than the sound of wood tone bars on marimbas and amadindas. With this in mind, metallophones are the better choice for lower range instruments as they provide the longer tones of harmonic accompaniment.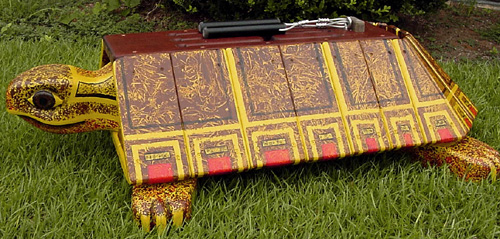 Sound Play makes a variety of animal drums, including the box turtle seen above. The animal drums are box drum sculptures with 2 mallets. Each painted animal is unique.
Ipe' (Brazilian hardwood) is used to produce four pitches on the surface. Then the head, feet, tail and sides of animal are carved from "Trex" brand wood/polymer lumber.