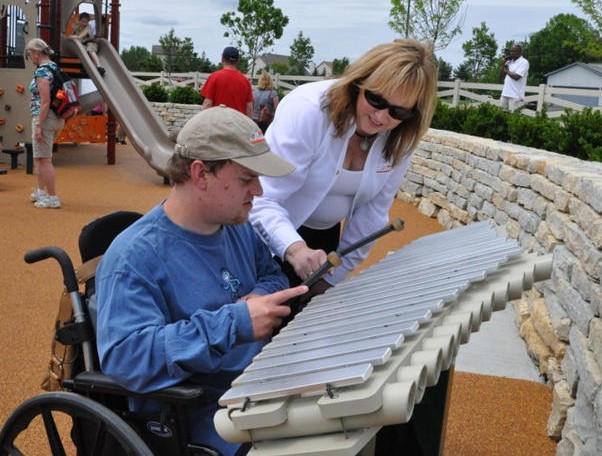 Music on the Playground–Part III
The first time I heard Freenotes instruments being played, I was blown away by their sound quality.  They are beautiful instruments that make beautiful sounds.  And the best part is they have been designed to withstand the heavy use and weather conditions of being outdoors.  They have even figured out how to ensure that no one walks away with the mallets.
Listen to how wonderful the music sounds, by both people who know how to play and the rest of us:
The Freenotes Harmony Park website is packed full of helpful information and resources about musical instruments, how to install and maintain, how to use with people with disabilities, vocabulary and much more.  I am very impressed with Freenotes' commitment to ensuring that people with disabilities have an opportunity to experience the thrill of making music, but also the respectful and well-researched way they discuss different disabilities.
Below is a slide show of many of their different types of instruments.  The description of each instrument comes from their website and if you click on the link, you will be taken the specific page of the site where you can hear how that instrument sounds.
[pb_slides group="8″]