Chaverim (Friendship) Park in Israel
You will see by then 14 year old daughter in many of these pictures.  She loved this playground as did our preschool friends.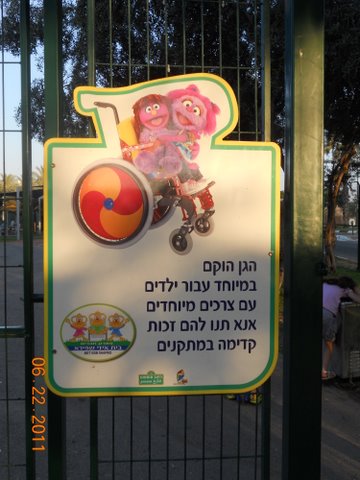 Welcome to Chaverim Park.  These cute signs are throughout the playground providing wayfinding and explaining the benefits of playing at each station.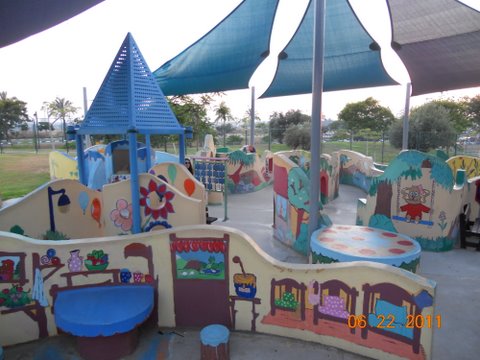 Sensory area designed by children with visual impairments, but fun for all.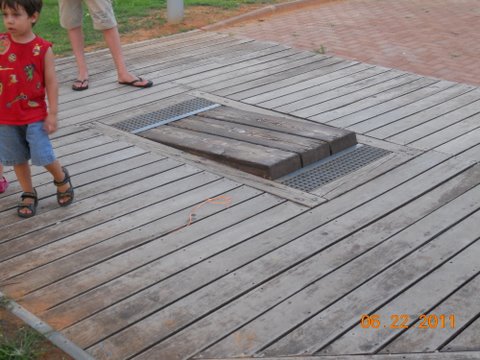 Roll over for sound.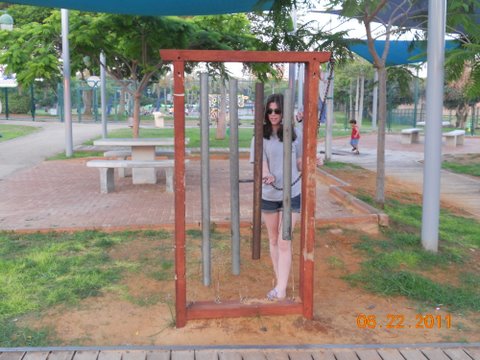 Chimes.  Just one of the many auditory activities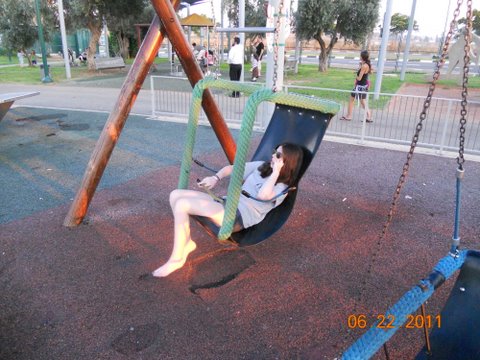 Just one of 5 different types and sizes of swings.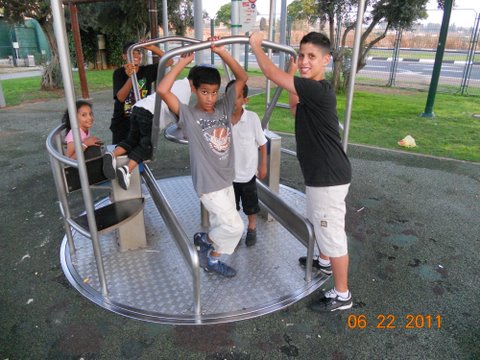 Accessible Merry-go-Round.  Just roll in and play on the most popular piece in the playground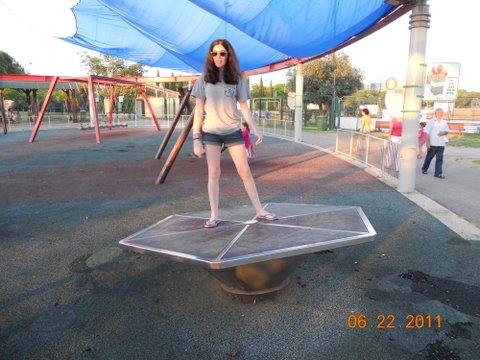 Sit or lay or stand and see if you can balance on this hexagon balancer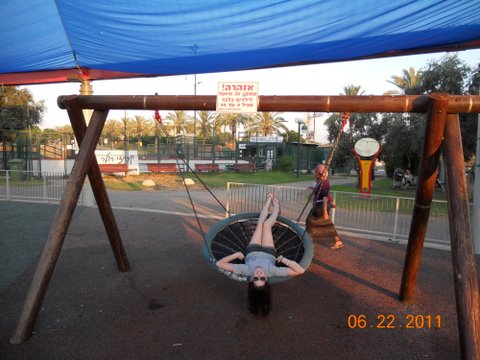 Bird Nest Swing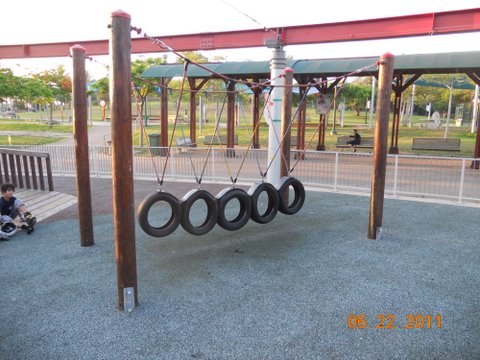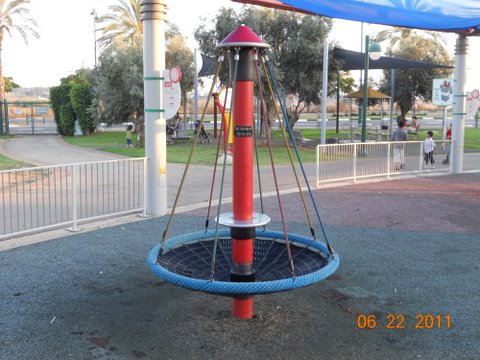 Work on your vestibular system as you twirl around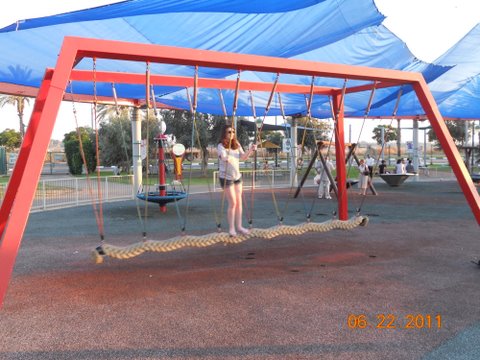 Can you balance on this swaying rope?  Maybe sitting down would be easier.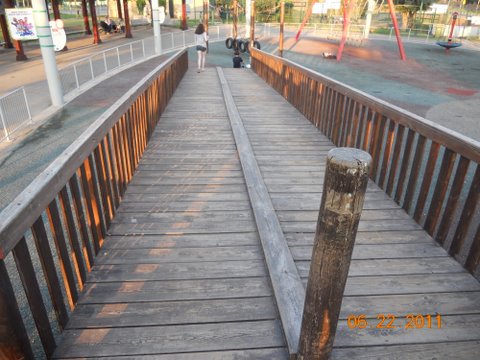 Bumpy ramp up to structure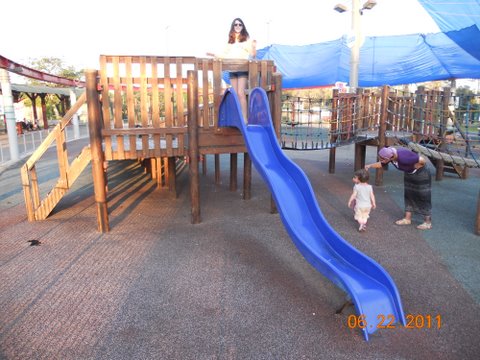 Non-static slide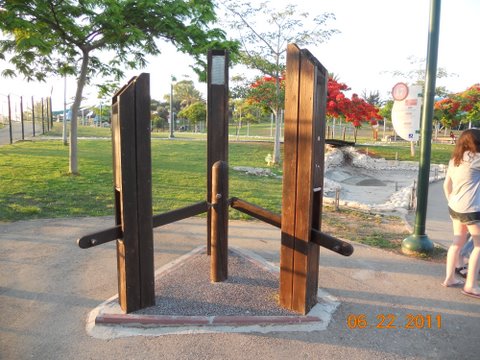 Its Hard Work and Auditory mixed together.  Use your strength to lift the bars and get rewarded with sound.