Here are pictures of Dutch designer Tejo Remy's Playground Fence from Inhabitat's Reclaiming Design 2007 .  If anyone says fencing has to be ugly, show them these. Tejo Remy is looking for public commissions so if you are planning a destination playground, you might want to contact him.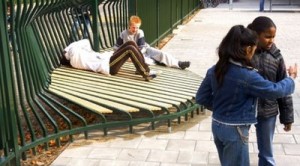 This fence eliminates all questions of ascetics and play value. It is beautiful and children will use it in wonderful pretend play games. It not only makes your playground more accessible, but creates places for parents to sit and watch their children play. If parents are comfortable, the children get to stay and play longer. It also provides for children with disabilities who tire quickly a place to rest and still feel as though they are part of the play.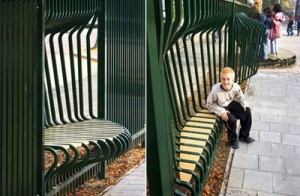 If you can't afford something as big and amazing as this, show the pictures to a metal artist in your area and maybe you can come up with something that will make your playground unique.