Build Jake's Place OFFICIAL GRAND OPENING ANNOUNCEMENT!!!
You're invited to the Jake's Place GRAND OPENING Saturday, October 15th at 10:30am at Challenge Grove Park in Cherry Hill, NJ.
The mission of Build Jake's Place is to construct and operate Boundless Playgrounds™ allowing children of all abilities the joy of playing and learning together.
Our vision is the creation of a network of playgrounds in memory of Jacob Myles Cummings Nasto that will provide opportunity for children of all abilities to have fun, grow, learn, and interact with one another.
Our inspiration — Jacob Myles Cummings Nasto – only one week after he was paralyzed from two strokes.  He couldn't speak or eat, but when his big brother, Terry, put his music in his ears, he smiled.  Jake always smiled.  His smile, his love of life, his courage is our inspiration to create places for other children, abled and disabled, to play, laugh and learn together.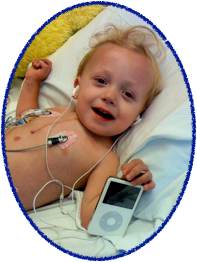 The fun and festivities will include a dedication, ribbon cutting, live music, face painting, refreshments and more.
Kids of any ability can now play on South Jersey's First Boundless Playground™, built by The People of South Jersey!
More details will be posted at Build Jake's Place Playgrounds for Everybody as they develop.
Join Jake's Place Playgrounds for Everybody Cause on Facebook so you can be updated on any new developments and share invitations with everyone you know.