Unlimited Play is a 501(c)3 non-profit organization that helps to plan, design, and build fully accessible playgrounds that allow all children – regardless of their abilities – to play together. A valuable resource in our community, Unlimited Play has the unique expertise in this area, and are available to assist in the development of something important to all children – playgrounds.
Unlimited Play's projects
Zachary's Playground at Hawk Ridge Park in Lake St. Louis, MO – Completed Spring 2007
Shaw Park Tree Top Playground in Clayton, MO – Scheduled completion Oct. 16, 2010
Bug's Life Playground at Westhoff Park in OFallon, MO – Scheduled completion Summer 2011
Playground at Jaycee Park in St Charles, MO – Scheduled completion Fall 2011
Unlimited Play has shared with us their thoughts on how to build a great accessible playground:
Getting off to the right start – four important areas of consideration when planning to build an inclusive and accessible playground

.

1.Provide sensory feedback – Tactile, visual, and audio stimulation helps the hearing and visually impaired

๏Locate chimes or bells throughout the playground to help those with visual impairments know where they are.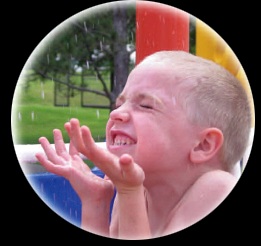 ๏Distinguish paths to help those with visual impairments navigate the playground.
๏Use Braille lettering to accompany the words on all signs.
๏Incorporate sensory items such as netting, swinging, textures, smells throughout the playground
๏Choose a metal slide versus a plastic slide as it will be better for kids with hearing implants.
๏Use fencing for children who may have trouble understanding boundaries, as well as for safety precautions.
๏Supply shade and water play for those with temperature regulation problems and sensitive skin.
๏Install UV-protected awnings over benches to protect individuals who may be light sensitive or on medications that prevents them from extended exposure to direct sunlight.
2.Encourage the development of gross motor skills – Provide opportunities for children to exercise the larger muscle groups.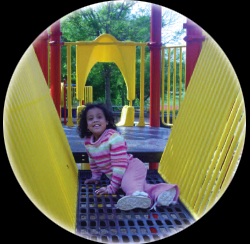 ๏Vary climbers to challenge all levels of abilities. (Use curved climbing poles so children have "footholds" as a way to support themselves…as well as straight poles to provide a greater challenge.)
๏Include swings with extra back and arm support for children who need it.
๏Place horizontal climbing bars at a level at which children in wheelchairs can pull themselves up.
๏Utilize surfaces other than mulch or gravel, allowing easier access for children using wheel chairs or walkers.
๏Use ramping systems to allow access to higher elements of the playground.
3.Help improve fine motor skills – Promote the use of hands and fingers in  coordination with the eyes.
๏Install activity panels that encourage basic hand movements.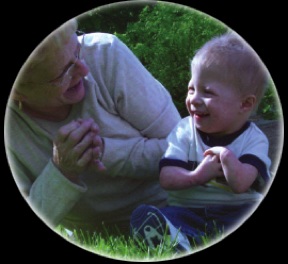 ๏Use games (such as tic-tac-toe) to nurture fine motor skills, as well as to promote cognitive development.
๏Use different activities to offer varying degrees of difficulty in hand-eye coordination movements.
๏Keep in mind that children may be accessing equipment and activity panels with body parts other than hands (elbows, forearms, knees, shoulders, etc.).
4.Address children's communication, social and emotional needs – Remember, children need to play with other children!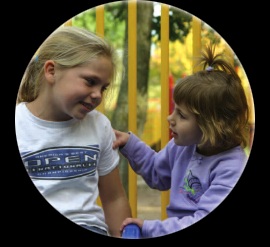 ๏Encourage interaction between two or more children with activities such as double slides, talk tubes, games, etc.
๏Provide themed play pieces that promote imaginary play or social interaction.
๏Use equipment that promotes children working together to reach a common goal (for example, "Sway Fun" wheelchair-accessible glider swings).
๏Keep in mind that accessibility features also allow adults with disabilities or older adults to interact with their children or grandchildren throughout the playground.
Thank you again to Unlimited Play for sharing your wisdom with us!